Press Release:
[Croydon, 5 November 2020]. OnTheSpot are pleased to announce that their instant arches are now available to purchase. These silicone gel arch pads are designed to be used in the types of footwear that it is not normally possible to get arch supports into, such as ballet flats, football boots and flip flops.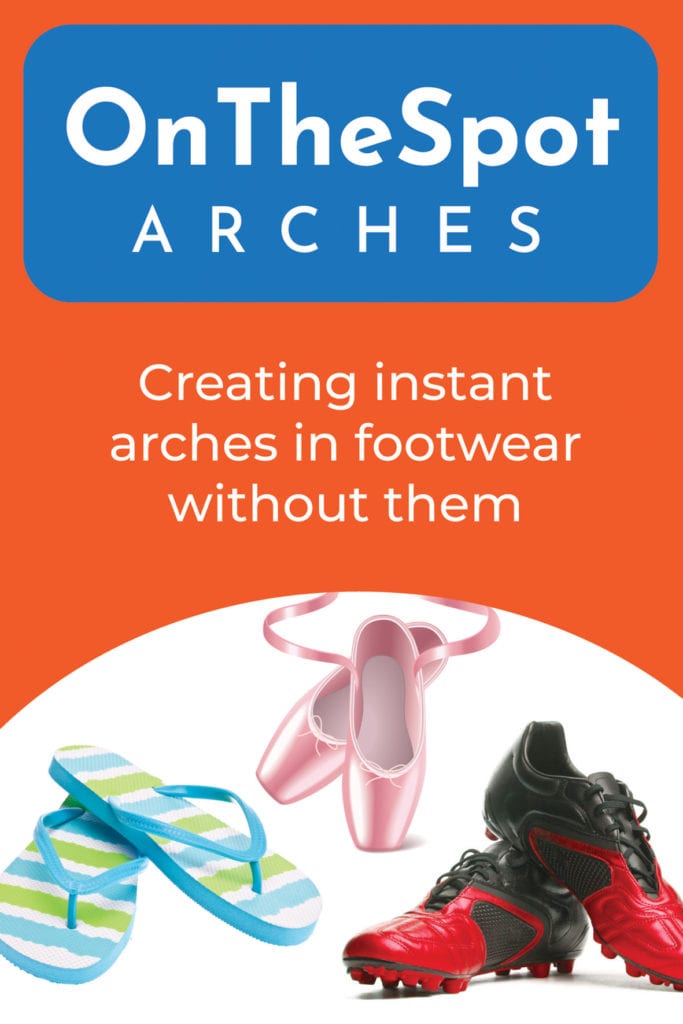 OnTheSpot can either be purchased in pairs by consumers or in bulk by health professionals to purchase to use or on-sell to their patients. The pads have a self adhesive backing so can easily be placed in the footwear and moved around until a comfortable spot is found. People often ask how they can get arch support in these types of shoes and we have the solution for that problem.
Please see the companies website for more information and where to purchase these.